Are you moving and need moving boxes and packing supplies? Call Boxes on the Move for all your moving, packing and shipping needs! We sell moving boxes, bubble wrap, packing paper, wardrobe boxes, picture boxes, stretch wrap, moving blankets, packing tape, mattress covers, poly foam, and much more.

No Boxes? No Problem!
(905) 720-2005
We sell Moving Boxes and Packing Supplies to Toronto, Scarborough, Markham, Pickering, Ajax, Whitby, Oshawa, Courtice, Brooklin, Bowmanville, Durham. Visit our location anytime during business hours or order online/phone and have it delivered. (289) 275-3255.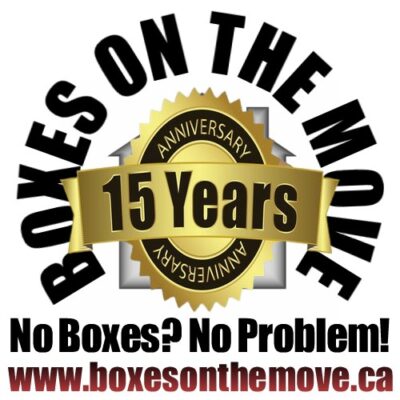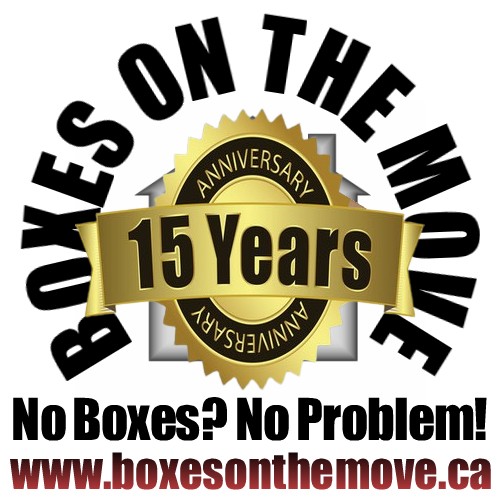 FREE DELIVERY* to East GTA and Durham Regions. FREE PICKUP is always available anytime during business hours. Mon-Friday 10 a.m. – 6 p.m. Saturday 10 a.m. – 2 p.m.
*Free Delivery on all orders over $200.00 in the East GTA and Durham Region. ($25.00 delivery charge on all orders under $200.00 before taxes).
---
What's new at Boxes on the Move…
Boxes on the Move will celebrate our 16 YEAR ANNIVERSARY on April 2nd, 2023. We thank you and our boxes thank you!
Check out our limited time only BOX BLOWOUT SALE! Available until they are sold out.
Check out our MOVING BOX COMBO for any Apartment or Home.
We also sell USED/RECYCLED boxes. Call ahead for availability. Not always in stock.
We buy back your boxes! Click for details on our BOX BUY BACK program.
Snap, Crackle and Pop your way to savings with our BUBBLE WRAP specials.
Need to pack and ship an item? Bring it to us! We now carry small item boxes.
Have your order delivered or visit us anytime during business hours. Click here for our LOCATION.
---
HOURS OF OPERATION
Monday – Friday: 10am-6pm
Saturday: 10am-2 pm
Sunday/Holidays: CLOSED
---
LOCATION (OSHAWA)
251 Simcoe St South (Side laneway)
Oshawa, ON L1H 4H3. map link
(905) 720-2005 / (289) 275-3255
ken@boxesonthemove.ca
View Location
We are located in Oshawa just North of Gibb/Elm off Simcoe. Turn RIGHT down the SIDE LANEWAY. Parking is available in front of the store. If you pass the Dairy Queen, you have gone too far. If so, Come around the back off Celina St.
---
All prices are in 

 dollars.
We accept payment by: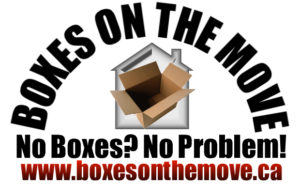 We Sell Moving Boxes and Packing Supplies for LESS!
(289) 275-3255