Boxes on the Move is a retail business servicing the needs of individuals and businesses in the GTA and Durham Regions since 2007. We specialize in providing moving boxes and packing supplies to people Moving, Storing, or Transporting any item. We are your one stop shop for all your moving needs. We also provide a cheap, quick and reliable delivery service right to your front door. Boxes on the Move is a sole proprietorship operated by company owner Ken Combden.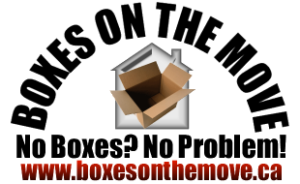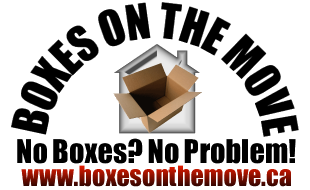 Ken brings over 6 years experience as a customer service representative at Budget Car and Truck Rental. Ken is a fun person with a positive attitude. He received his Business Management Diploma from George Brown College in 2000. With his previous work experience and his business savvy, Ken was able to get Boxes on the Move started in the right direction. He was also was a member of the SEB (Self Employment Benefits Program).
The goal for Boxes on the Move is to become the leading retail vender for boxes and moving supplies in the Durham region. We understand that moving can be a huge expense for everyone, so we have designed a pricing structure to save you money on your next move. Look around, we are very competitive in price.
Boxes on the Move does not provide a Moving service. However, if you call us, we can refer you to several great moving companies that we have developed positive affiliations with.
On April 2nd, 2017, Boxes on the Move celebrated it's 10 year Anniversary. We are very thankful for your support and we look forward to helping many others. We thank you and our boxes thank you.
For more information about us. Give us a call at (905) 720-2005.
Boxes on the Move
Ken Combden
No Boxes? No Problem!
We Sell Boxes and Moving Supplies for LESS!
(905) 720-2005 / (289) 275-3255
ken@boxesonthemove.ca