Listed below are Boxes on the Moves most Frequently Asked Questions. If there are any questions not listed below, please feel free to call us with any inquiries. (289) 275-3255.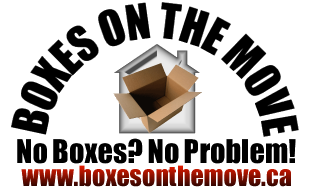 ——————————————————-
Why should I use Boxes on the Move?
1) Fast Great Service: We are expected to give our highest level of customer service. Quick Pick up is always available during business hours. We ship most of our orders out on Tuesdays and Thursdays. Same day delivery can be arranged.
2) Free Shipping: Save time, money, and frustration.
*Free Delivery on all orders over $200.00 in the East GTA and Durham Region. ($25.00 delivery charge on all orders under $200.00 before taxes). Pick up at our Oshawa location anytime during Business hours.
3) Privacy: We respect your privacy. We do not give out any customer information for solicitation purposes at all. We also collect no credit card information on our website.
4) Responsible and Accessible: We are always one call away for your moving needs. If you have any questions or comments please feel free to call during business hours.
5) Secured payment: We except payment by Visa, Master Card, Interac and Cash. All confidential and secure.
——————————————————-
What can Boxes on the Move do for me?
At Boxes on the Move, we provide you with quality moving supplies at a very competitive rate. We save consumers Time, Money and Frustration. Call us today for all your moving, packing, and shipping needs. We also buy back our boxes after your move.
——————————————————-
Where can I find help to move?
Boxes on the Move does not offer a moving service but we have developed alliances with several moving companies. View our affiliates here.
——————————————————-
What products and services do we provide?
We offer a wide range of quality boxes and moving supplies at discounted prices. A few of the products we carry are moving boxes, bubble wrap, packing paper and much more. We also carry recycled and reused boxes for even greater savings. Not always in stock. Please view our Price List for our inventory and pricing.
——————————————————-
What kind of deal can I get?
We have several different promotions from month to month and always offer the best price on a regular day basis. Call to find out this months special. Such promotions include box buy back options, free delivery, free upgrades, best price guarantee, etc. Click here for all of our promotions.
——————————————————-
Where are we located?
Boxes on the Move's store is located in OSHAWA at 251 Simcoe Street South, Oshawa, ON L1H4H3. (Side Laneway). Free pick up is always available during business hours. No need to call or pre order, just come on in. Click here for Store Hours and location.
——————————————————-
4 reasons why you should order from Boxes on the Move:
1) We save consumers time – We have everything you need for your move and we bring it right to your front door. FAST!
2) We save customers $$$ – We sell boxes and moving supplies for less! Look around. It's tough to beat our prices.
3) We save customer frustrations – No Boxes? No Problem! Look no further. Don't waste your time driving around looking for used, dirty, smelly boxes. We have it all in one package.
4) We also buy back our boxes – Take care of them and we will give you 25 cents for each box you return.
——————————————————-
Any questions? Call us at (289) 275-3255.