Boxes on the Move has developed an alliance with the following companies and listed agents. If you would like more information about any of our affiliates, simply click their company logo for more details.
For information on how to become a Boxes on the Move affiliate, please contact Ken at ken@boxesonthemove.ca or give us a call. We would appreciate a reciprocal link on your website as a good gesture. Reciprocal link information is located at the bottom of this page.
Any Questions? Please call (905) 720-2005.
---
MOVERS
ABC Movers
Jim Woolley
(905) 728-7158
www.abcmovers4u.com
"Antique Specialists and Piano Moving Experts"
---
Alliance Moving
Avoid the rush and strain of your next move. Our experienced personnel can load your effects faster and easier, exercising special care with your possessions reducing moving time.
Call John at 905 721-0421
---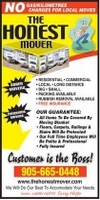 The Honest Mover
210 St. Peter Street
Whitby, ON L1N1J3
(905) 665-0448.
www.thehonestmover.com/
The Honest Mover offers a great moving experience and a piece of mind. Call Larry today.
---
Mountain Moving Systems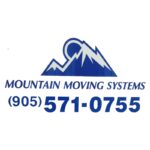 "Our Family Helping Your Family Move Since 1986"
Call for a free estimate.
905-571-0755
www.mountainmovingsystems.ca/
---
NK MOVERS
Unit 2, 32 Howden Road
Toronto, Ontario, CA
M1R 3E4
Phone Number: (416) 566-4260
www.thenkmovers.com/
We are honest movers and we look forward to helping make your move stress free. Call us today for a free no obligation estimate.
---
HOME STAGERS
Tara Savelle – Home on Display
905-914-6338
www.homeondisplay.ca
---
REALTORS/BROKERS/AGENTS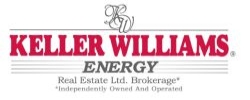 Carole MacChesney
Sales Representative
Keller Williams Energy
289 314 3131
www.soldbycarole.com/
---
Stephanie Cluett-Eid
Your Real Estate Consultant
With Royal Lepage Estate Realty Ltd
www.Style4Living.com
---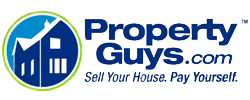 PropertyGuys.com Durham Region, Stouffville, Kawartha Lakes
280 Main St North, Suite 100
Uxbridge, ON L9P 1X4
(877)-857-2333
www.PropertyGuys.com
We provide flat-fee professional assistance to help homeowners sell their homes privately, saving thousands in commission. Call today for a free consultation!
---

CELINE RAMLOCHAN
YOUR FRIENDLY NEIGHBOURHOOD REALTOR
WORKING with YOU AND for YOU ANYTIME ANYDAY
CALL FOR FREE HOME EVALUATION or ADVICE
EVERYTHING NEGOTIABLE
CELL #416-893-5885
BUSINESS #416-298-8200
---
OTHER — USEFUL LINKS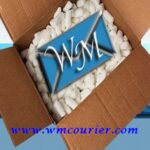 WM Courier Service
Great Rates – Direct / Rush Courier service to/from Durham Region, Scaborough, Markham, GTA offering a "Personalised", Dependable & Courteous service & Reasonable rates! Since 1995.
Call Wayne @ (416) 992-6645
http://www.wmcourier.com/
---
LINK EXCHANGE
Boxes on the Move – Are you moving and need moving boxes and packing supplies? Call us for all your moving, packing, and shipping needs. Free delivery* or Pick up available. Call (289) 275-3255.
---
Are you moving and need moving boxes and packing supplies? Call Boxes on the Move for all your moving, packing, and shipping needs. We service Oshawa, Whitby, Ajax, Pickering, Markham, Scarborough and Toronto. Free Delivery*.
(289) 275-3255
www.boxesonthemove.ca
---
Boxes on the Move
Are you moving and need moving boxes and packing supplies? Call Boxes on the Move for all your moving, packing, and shipping needs. We service Oshawa, Whitby, Ajax, Pickering, Markham, Scarborough and Toronto with Boxes, Bubble wrap, Packing Paper and much more. No Boxes? No Problem! (289) 275-3255. http://www.boxesonthemove.ca/
---


---
BOTM LOGO
---